News
N.Y. Exhibit Honors Commercial Cinematographers.
Jon Fauer on the Wall and on the Podium
this Thursday, May 17
from article by Creative Planet

At its Manhattan gallery in New York, the Art Directors Club will open a portrait exhibit honoring 75 notable cinematographers working in the world of television commercials. The exhibit, called "The Art of the Commercial," will feature quoted remarks from each cinematographer alongside each portrait.

The photographs were taken by Douglas Kirkland, a former celebrity photographer for Life magazine, who started working for Kodak's On Film campaign 10 years ago. "It has been a great privilege and one of the joys of my life getting to meet these great artists, who rarely get the recognition they deserve," Kirkland said.

"Most of these cinematographers are renowned for their works on narrative film for cinema," said Richard Wilde, president of the Art Directors Club. "All of them excel in creating the extraordinary images used to convey concepts in television commercials. The commercials they help to create are their workshop for experimenting with new concepts in visual storytelling."

The exhibit opens on May 15 at 106 West 29th St. at Sixth Ave. Hours are Monday though Friday, 10 a.m. to 6 p.m. It runs through May 31.
---

Four top commercial cinematographers talk about their craft
By Allen Rabinowitz

In todayís cluttered television environment, itís more important than ever for commercials to grab the audienceís attention during the first few seconds. Almost invariably arresting images are the hook that grabs and holds the audienceís attention long enough for the sponsor to deliver a memorable message crafted by the agency and director.
Jon Fauer, ASC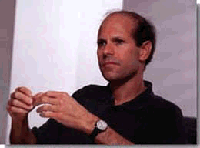 After graduating from Dartmouth College, Jon Fauer gave himself 30 days to find work in film production before accepting a job as a ski instructor. On the day before his self-imposed deadline, a documentary filmmaker hired him.
Since that fateful day, Fauer has worked as a director and director of photography on documentaries, feature films, television movies and commercials. His work on action-adventure projects has taken him all over the globe and led to membership in The Explorers Club in New York. As a TV commercial director/ cinematographer, Fauer has created spots for Acura, Bell Atlantic, Buick, Coca-Cola, IBM, McDonalds, Sears, TWA, Xerox and others. He also has authored three hit books on cinematography. Although heís worked in a number of disciplines, Fauer says heís drawn to commercials because of the opportunity to experiment.
"In a commercial, the visual is almost everything," he explains. "The concept is important, but you have 30 seconds to capture your audience, tell the story and hopefully for the client, sell the product with the visuals. The fact that you only have 30 seconds means that the image has to jump from the screen. As a cinematographer, I very often have the freedom to try things in commercials that I would never dare to attempt doing in a theatrical format."
While other technologies are being touted as the next big thing, Fauer believes film will remain the origination medium of choice for commercials. "Since the beginning of my career," he explains, "Iíve heard that film was going to be obsolete and was going to be replaced by something electronic or digital. But, film is the one future-proof medium we have. Film is the only universal originating medium. If you originate on tape, youíll be stuck in a few years when they decide to go to an even higher resolution format. Film has a look thatís totally unique. I donít think tape or anything digital looks very realistic. With film, however, you can either be very realistic or you can push it to its limits to be something surreal."
---
Commercial
Stormy weather: shooting a TV spot in an unplanned hurricane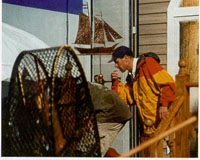 Fauer with a wind machine
on the set of the Keepsafe glass commercial.

Jon Fauer and his crew got a little unexpected help during a commercial shoot in Orlando, Florida. The spot was designed to simulate a hurricane. Fauer was carefully staging a shot that looked from inside of a set-built house, through the large roll-up stage door to a night exterior. Meanwhile, a real hurricane ó Georges ó was gathering force.

"We didnít schedule the shoot during a hurricane," Fauer says. "I guess we were just Ďluckyí."

The spot, commissioned by Solutia, a division of Monsanto, extolled the virtues of Keepsafe, a triple-laminate shatterproof glass. Solutia originally developed the glass for security in embassies and the like, but quickly saw a potential market in hurricane-prone climates. Most hurricane property damage occurs after wind-blown objects smash through windows, greatly increasing the likelihood of the roof blowing off.

The inside-looking-out shot was done at Chapman Stages. After a slow dolly-in towards a window, exterior shots of flying debris are intercut. The suspense builds, and finally an airborne 300-pound teak lawnchair hits the window with violent force. The window gives but doesnít break ó it cracks into a spider-web pattern, much like a shatterproof car window.

Fauer lit the exterior with one 18K mounted on an 80-foot Condor. Beyond the roll-up door was a parking lot and a grassy field where wind and rain machines did their work. "We were simulating what it would look like from the relative comfort of the inside, looking out at the hurricane raging outside," says Fauer. "The 18K was backlighting the artificial rain. Inside the house, to create a warm, dry, comfortable, and safe atmosphere, we lit with practical lights and small units ó 1Ks, 2Ks and inkies."

For cutaway shots of debris striking the glass, Fauer opted to shoot at 150 frames-per-second. "That was the reason for the use of the 800," Fauer says, referring to Kodak Vision 800-speed film. "We were shooting at night, at high speed, and we wanted to use practical lights that looked natural inside. We had the opportunity to photograph the 800 side by side with the [Kodak Vision] 500 film, which was an interesting test."

Fauer had never tested the 800-speed film. "It turned out that everybody liked the images recorded with the 800 film better," he says. "It seemed to read shadow detail better and in a more pleasing way. There was no perceptible increase in grain. I was surprised. I expected to see more grain. The colors matched the 500 film perfectly. The advantage was that we got more speed and better shadow detail. We were shooting wide open ó as we say, wide open with a wrench.

"The shadow detail inside was all perfectly visible. We didnít even use any fill light ó we just used practicals, and some edged backlights"

"It was very contrasty outside," Fauer continues. "We had pitch black night, backlit only by the sheets of driving rain under the hurricane force winds, and the blacks on the film were rich. Inside the (presumably evacuated) house was subdued night-time lighting. There was serious contrast in there. The brightest things in the frame were the practical lights, which did not burn out, to our pleasant surprise, even though we were wide open. The shadow detail inside was all perfectly visible. We didnít even use any fill light ó we just used practicals, and some edged backlights."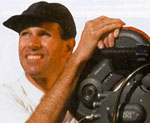 Director Jon Fauer.

Asked what Vision 800-speed film means in creative terms to cinematographers, Fauer replies, "For one thing, I think it means we can shoot even more Ďavailable night exterior scenesí in a more natural, realistic-looking way. I find that by using less and less fill, things look more and more natural. It also means that we can use fewer artificial lights, and use more and more practical lights. Certainly cityscapes and city scenes lit by streetlights will look even better because up until now, we would still have to augment those."

Luckily, Fauer and his crew escaped Orlando before Hurricane Georges did any real damage. Currently, Fauer is testing his cityscape theories by using the 800-speed film on a commercial featuring pianist Bobby Short playing on the top of the World Trade Center in Manhattan. The spot will feature extensive footage of New York City nightscapes lit with streetlights and other available light.

"It should be interesting," says Fauer. "Iím looking forward to seeing the results."
---
Recent Spots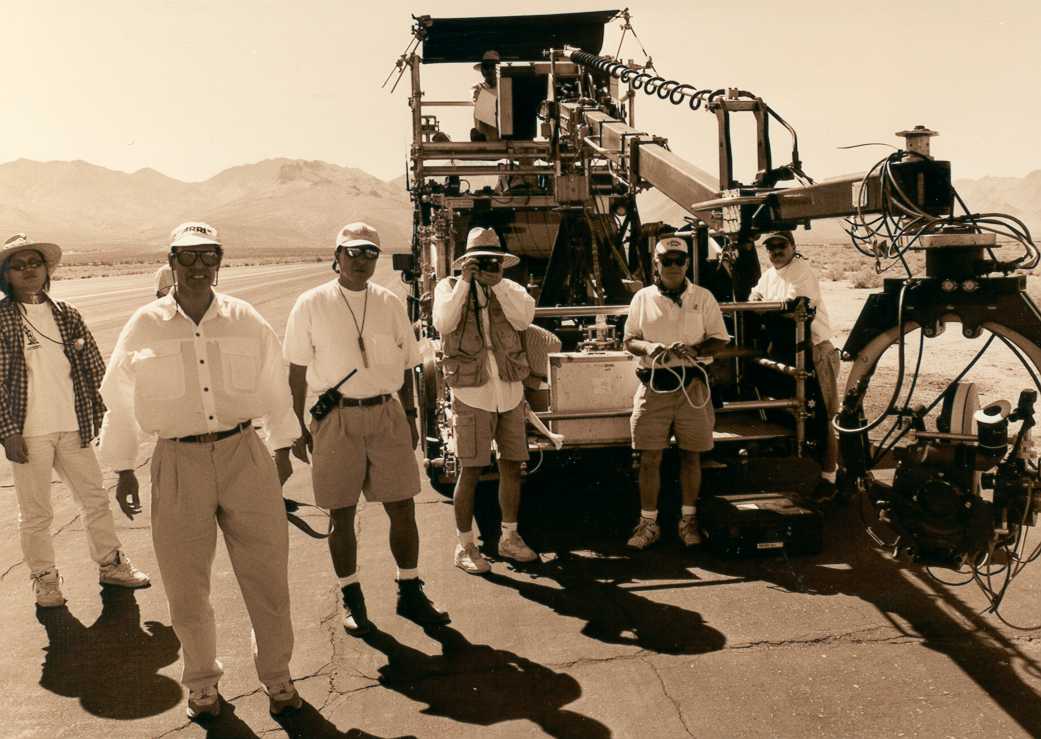 Mojave Desert. Hyundai Car Commercial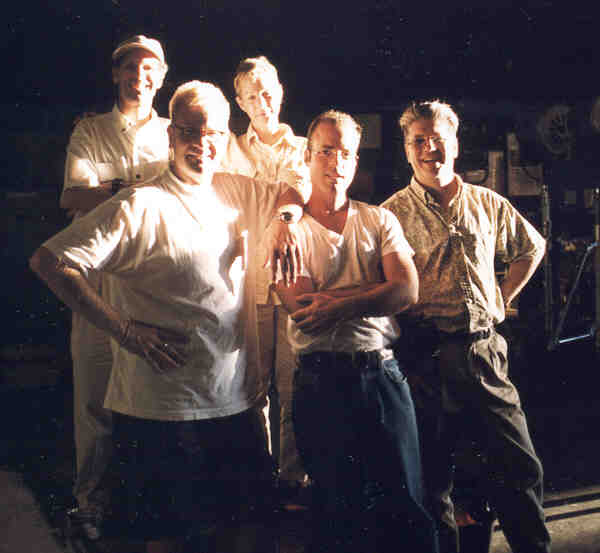 Effects job at Raleigh Studios, LA with Voodoo Films. Kirk Hokanson, producer.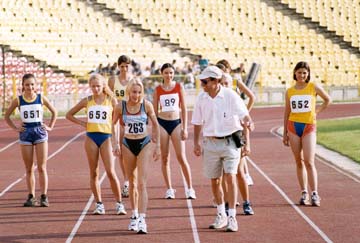 On location in Bucharest, with Gabriella Szabo and Romanian Women's track team, for European Drinks "Wonder Spring" mineral water.
[ Home ] [ DVBook ] [ DV Books ] [ Reel ] [ Contact ] [ News ] [ Books ] [ Search ] [ Site Map ]